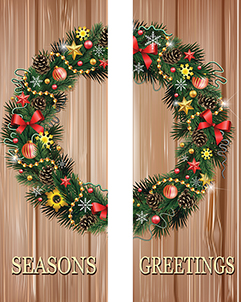 ZOW 1006 ◊ Wreath On Rustic Boards
Full color digital print on 18 oz. reinforced vinyl. Double design, different art each side.

Produced on demand in the following sizes as a stock item:
• 30″ x 60″
• 30″ x 84″
• 30″ x 94-96″

Can be custom manufactured to other sizes.

May be customized with your logo or text message.
View image family depicting available stock items/sizes.